Hidden Heroes of Wadsworth: Julia Williams
By Michelle Waugh
Most people interested in Wadsworth history are familiar with family names such as Pardee, Lyman, Curtis, Hinsdale and others. These pioneer families, who settled in the area during the early 1800's, also built the foundations of the city of Wadsworth that we know and love today. Many of these brave souls lie resting beneath the grassy, gentle green slopes of Woodlawn Cemetery. Their beautiful, time- worn monuments stand as a testament to the lives they lived in Wadsworth, long before we were born.
Despite the wealth of knowledge about our town's early settlers, there are still many stories in danger of being forgotten. There are early residents of Wadsworth buried, without headstones, in unmarked sections of Woodlawn. Any markers or memorials their loved ones placed at their graves, are long gone. What is worse, the records that identify the people buried in these areas are sketchy, at best, and difficult to transcribe. Some of them were firsthand witnesses to the horrors of slavery in the saddest chapter of our nation's great history. These African Americans came to the North after the Civil War in search of a better life. They settled in Wadsworth, bought homes, raised families, and became a vital part of the community. They, like other early citizens, deserve to not be forgotten.
One of those early settlers was an African American woman named Julia Williams. Although her actual grave site has not been identified at this time, it is fortunate that her story has been preserved. In 1936, President Franklin D. Roosevelt enacted the Federal Writers' Slave Narrative Project. This was an effort to collect and record stories of former slaves throughout the entire country. Julia participated in this project. She was the only person from Medina County that participated.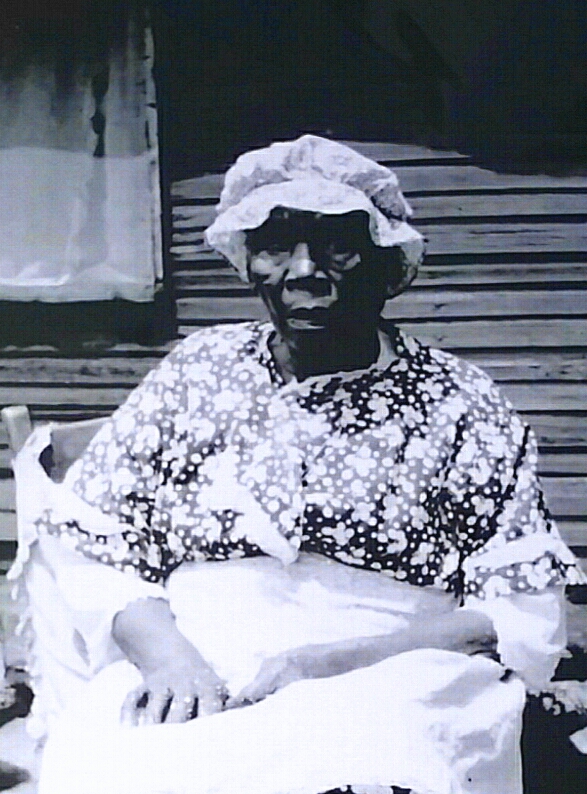 Julia Williams was born a slave in Chesterfield County, Virginia. Like many former slaves, she did not know her exact date of birth. Her mother and father were both field laborers. She was so young when her father died that she did not even remember his name. Julia herself worked from a young age as a house maid. She stated that she had been fortunate her masters had been a little better than most. However, she remembered that runaway slaves were severely whipped when caught. She recalled that it was forbidden to hold or even look at a book, let alone learn to read or write. She was also able to describe what it was like when her people heard the glorious news that they were free men and women. She continued to work as a house maid after the Civil War, only this time as a paid worker. She married her husband Richard Williams, a general laborer, in 1867.
Julia and Richard Williams became part of Wadsworth's history around 1877, during the great Loomis Coal Mine strike. These mines were located just south of town. The workers went on strike, demanding better wages and conditions. Desperate, the managers recruited many former slaves from Virginia and other southern states. They even transported them by train to Doylestown. Most of these former slaves were unaware they were breaking a strike. Some returned to their homes in the South when they found out. Others, like Julia's husband Richard, chose to stay in Wadsworth. They first built small shacks to live in. Later, when times were better financially, they purchased their own homes. Julia and Richard bought a small house on Kyle Street. It is still there today.
In spite of not being able to read or write, Julia was a charter member of the First Baptist Church on Mills Street. She confessed that she had never been baptized, but her faith was deep. She declared, "I think the Lord he does everything right. The Lord opened my way".
Julia Williams died on November 27, 1937, just one year after her story was recorded. She is buried somewhere in an unmarked section of Woodlawn Cemetery in Wadsworth. Julia and Richard had eight children, four of which survived. According to available records, their names were Lemuel, Elick (Alex, Alexander), Lula, and Thomas. As of the 1940's, she still had descendants living in Wadsworth.
Friends of Woodlawn Cemetery, Wadsworth OH is currently in the process of identifying and listing as many people as possible who, like Julia, are buried in unmarked sections of the cemetery. We aim to compile a list of names that is as complete as possible. The intent is to memorialize them in some manner. Friends of Woodlawn Cemetery is attempting to reach out to the African American community and others who may have memories of such burials at Woodlawn. This includes stories and recollections of early African American families in Wadsworth. We are especially interested in the Julia and Richard Williams family and the Luther and Lucy "Annie" (or "Auntie") Lee family.
Anyone interested in sharing information can contact Friends of Woodlawn Cemetery through Facebook or email Michelle Waugh at mwaugh0903@gmail.com. For the Julia Williams' story, as well as other former slave stories included in the Federal Writers' Slave Narrative Project, please visit this link.